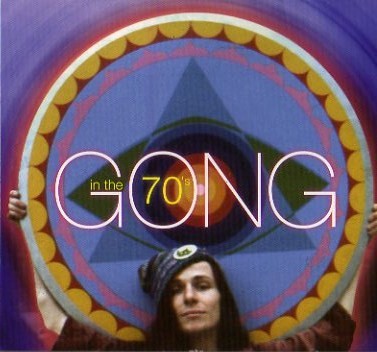 GONG in the 70's
This previously unreleased Live recording features GONG at it's very best.
Recorded "Some Where in France" in about 1973 .. the GOLDEN AGE of the GONG band.
This record has been specially compliled as a benefit for Tim ,
In reaction to his terrible car accident , and as a result, has given him great pleasure.
It's also possibly the Best Live Gong Recording currently available.
The recording has been extended for length with Studio and Rehersal room recordings
IF YOU HAVE NO GONG IN YOUR COLLECTION, THIS IS THE PLACE TO START
We have now published this record for our MP3 site,
But, for those who prefer Cd's
the best place to buy this record is from the
GONG site KASBAH