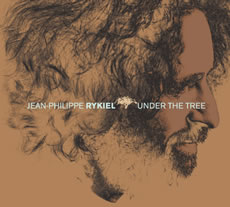 Under the Tree
3087312 WAG334
Jean-Philippe's second Solo Album Autumn 2003
Recorded at Jean-Philippe's MUSIKIEL studio
Produced by Jean-Philippe Rykiel & Jean-Michel Reusser
Blue World
Eau de Vie part 1
Eau de Vie part 2
Mali Sajido
Conversation
Sa Geule
Song for Prosper
Balafonic
Kovan
Suite Aveugle...
Under The Tree concretise's Jean-Philippe's love of Africa and it's Music.
The Tree , or "Arbre des Palabres" stands in the center of each West-African village
and, together with numberous guests met during his Africain musical exploits, and his voyages
Jean-Phi has offered us here, his personal "inner vision" of the African way of life and conversation.
Acheter "Under the Tree " par Pay-pal
Single Cd 20 € + postage