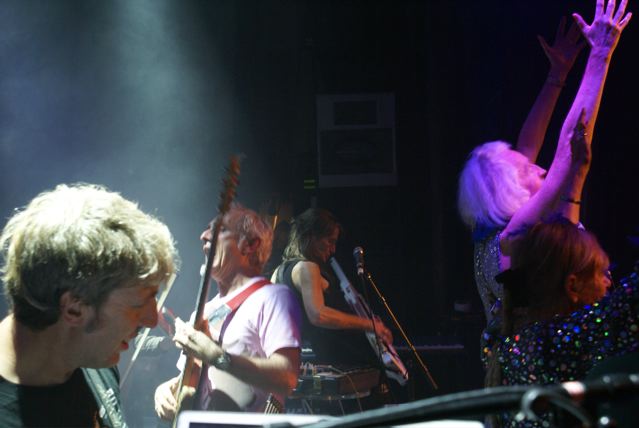 Steve Hillage, Mike Howlett, Tim Blake, Daevid Allen, Gilli Smyth
Amsterdam, Nov 2006 !
Proud member of the Gong familly since the very early '70s,
Tim handled Synths, Vocals, Harmonica - and even some Cornet!
Whilst writing and arranging intensively, throughout the 'Trilogy' era,
from 1972 - 1975.
About 80% of the Gong discography contains performances and writings from this time.
In recent Years Tim has appeared at Gong Unconventions
in Glastonbury UK in 2005,
and In Amsterdam in 2006.
Gong's most recent Live record " Gong in the '70s " is a benefit record for Tim
offered by the rest of the Band to help out after his
disastrous car accident in 2004.