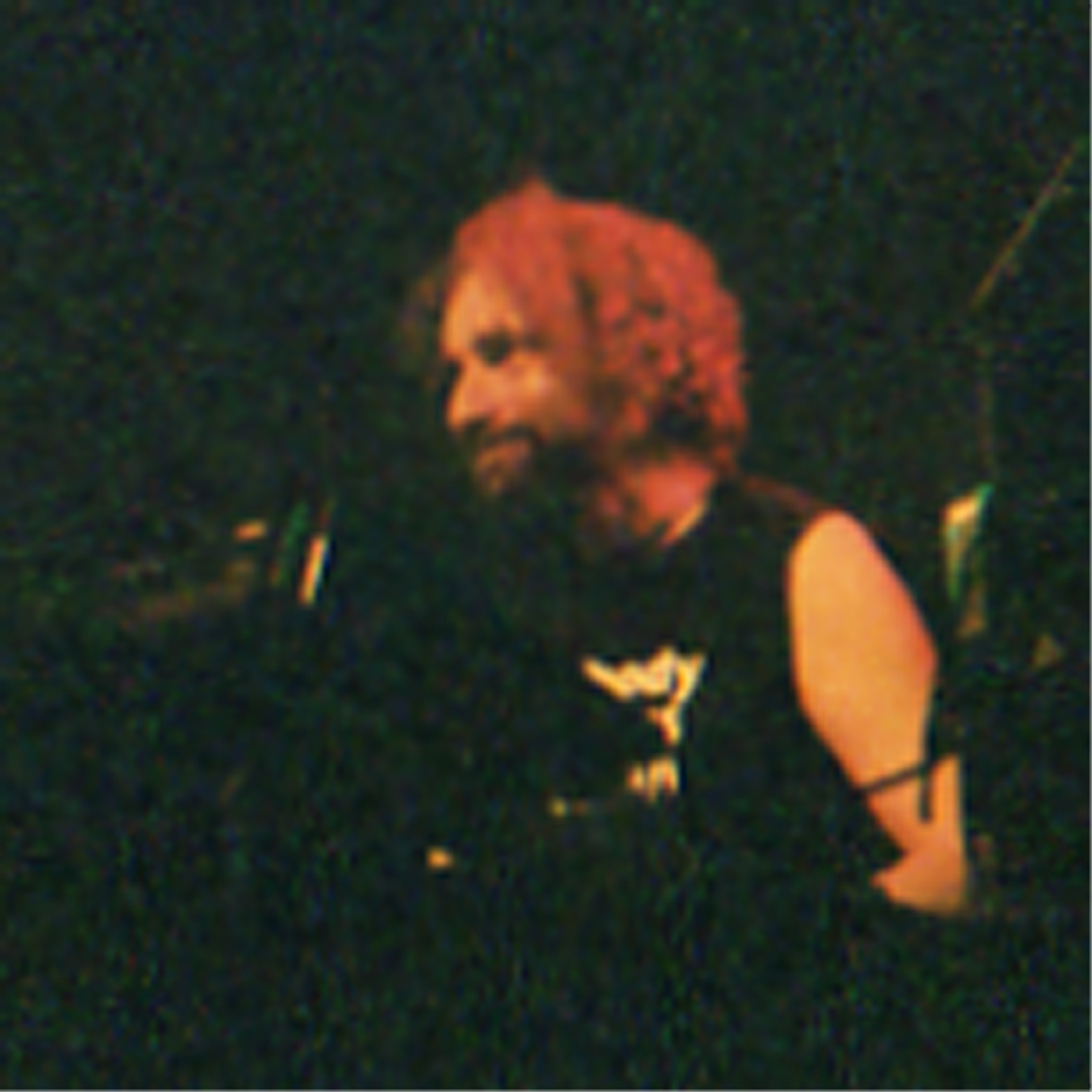 Jean-Philippe Rykiel
Photo: Melissa
Jean-Philippe first met Tim Blake in 1973,
when his father, who had up to then occupied himself with Jean-Phi's musical education
invited Tim to lunch, in order to discuss the possibilities of an un-sighted youngster
turning to the art of the synthesiser.
Already an accomplished musician and pianist from a very early age
Jean-Philippe was able to follow Tim's advice , and started working with the Minimoog
at the age of 12. Several Years later, he re-met up with Tim, and studied his
particular ways of music making, resulting in his participation in
"Blake's New Jerusalem", and touring with the Crystal Machine, even to Japan,
despite being a minor.
The incredible trust that, first his father, and after his death, his mother gave to Tim
started the career of one of the world's most amazing synthesists and keyboard players.
Ater the 1979 Crystal Machine tour, when Tim left the Paris Music scene for Brittany,
Jean-Philippe became a frequent guest on the recordings of many Gong members including:
Steve Hillage and Didier Malherbe, before commencing a number of voyages to Africa.
In Africa, Jean-Philippe's career as both a musicien, composer and record producer developed rapidly,
Working with most of Africa's well known Artists : Youssouf N'Dour, Sakif Keita, Amadou & Myriam
as well as a host of less well known ones. His deep understanding of DX7 programming
revolutionised the position of keyboard instruments as well, offering a large palette of
plucked and slapped sounds adding to those created by traditional instruments.
He has also made a series of recordings with Llama Gyourmé Rimpoche, much loved
by friends of Tibetain Buddist culture throughout the world.

You can Now buy Under The Tree from this site