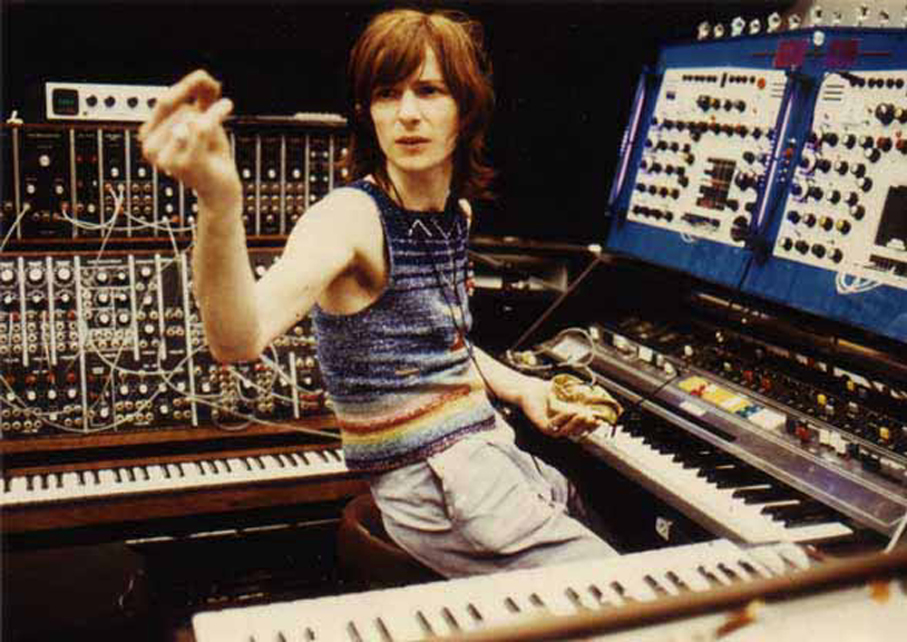 Composer, Performer - Sound & Light Artist since 1970
Tim has been based in France since 1971.

One of Europe's first synthesiser players, working as
Crystal Machine,
as well as collaborating with cult Space Rock bands
Tim's attitude to electronics has profoundly marked the sound of
electronic et rock music from the late '70's to this day,
resulting in a discography of more than 25 titles,
including 5 solo albums .
Tim has greatly influenced the musiciens
he has collaborated with, in particular
STEVE HILLAGE & JEAN-PHILIPPE RYKIEL

Light work with long-time partener PATRICE WARRENER,
Has totally changed the world of Light Shows & Illumination,
with the Introduction in the the very early '70's of LASER light
in Crystal Machine performances, as well as the introduction
of Giant Image projection, with the HOLD-UP Team as early as 1976.

Tim continues to collaborate with Patrice on projects using his
CHROMOLITHE POLYCHROMIC ILLUMINATION SYSTEM
as well as on some Crystal Machine performances.

Despite beeing very seriously injured in a car accident in 2004,
Tim, totally fit at last, is currently touring with HAWKWIND,
(with whom he performs on Theremin and 'Virtual Lead Guitar')
performing also as Crystal Machine, in particular with Jean-Philippe Rykiel,
as well as participating in some of Europe's major Light events , with Patrice.


The Events Page give full details of upcoming & recent events !.